Bi-Fold and Bi-Pass Shutters
Pro-Fit Blinds offers two styles of tracked shutters, Bi-Fold and By-Pass.
Both styles utilise a track system (in the same manner as a sliding patio door). A small trolley wheel system enables each panel to glide open and closed. Depending on the style and location of the installation as well as the size of the panels required, you will be advised whether both the top and bottom track is required.
We supply and fit shutters to customers in Whitstable, Canterbury and Herne Bay.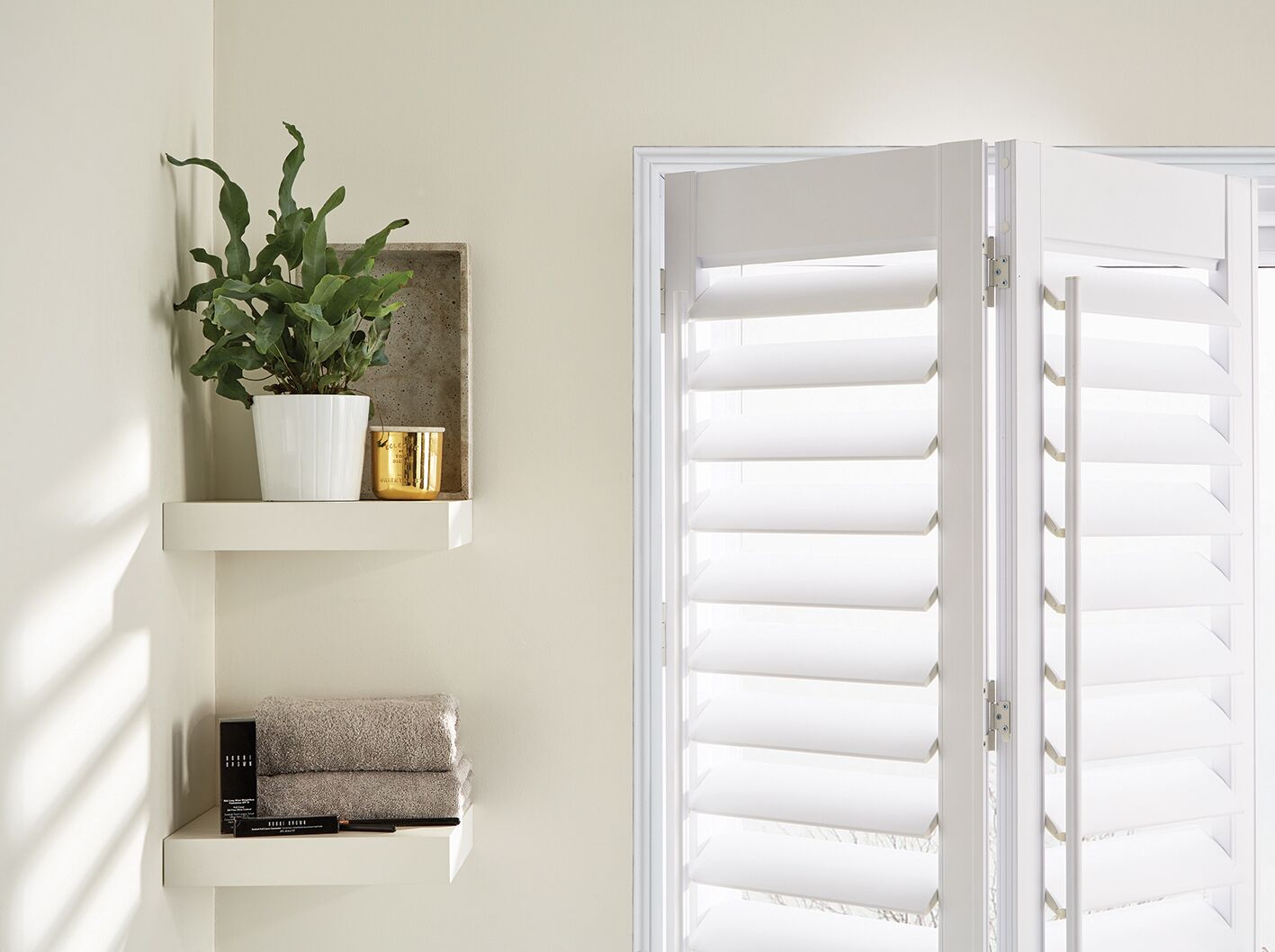 Professional track shutter installations
Tracked shutter systems are perfect for installations where long runs of shutter panels are required. This could be a large bi-fold patio door system for example, or perhaps simply a room divider.
No matter the length of your window span, we can supply shutters to fit. It all depends on the look and feel you want and the width limitations – we only manufacture up to a certain width to ensure the integrity of the shutter panel is at its highest.
When a window span exceeds the maximum shutter panel width, we then have to look at a different way of getting the look and feel you want within the specifications we manufacture to.
Why choose our Bi-Fold Shutters?
Our Bi-Fold Shutters utilise hinges to fix multiple shutter panels together. These look fantastic when in situ and should you wish to open your shutters, to access your window or patio door, each panel group will concertina together to the left and/ or right.
The width of each panel, when folded back, will protrude into your room and this is something that you and your surveyor will consider prior to installation. We also offer the free-floating versions of this style of tracked shutters.
These provide the same effect but you are not restricted to where your shutters can fold into position along the track, as the end panels are not hinged to the side of the frame.
Why choose our By-Pass Shutters?
Bi-Pass shutters offer the same appeal as their Bi-Fold counterparts but instead of folding in a concertina fashion they actually are not hinged together but simply glide in-front or behind each other, providing the required access. These are great for partitions in rooms and also for wardrobes.
Looking for exclusive roller blinds? Contact Us today!